| | |
| --- | --- |
| Real Estate Services for Home Owners & Real Estate Agent | |
Carpet Cleaner Perth WA's Carpet and Restoration "Deal Saver Services"
get the problems out of your properties and listings FAST!
AND
In most cases we'll … wait till closing to get paid!
Trash Outs Restored
Odors – Gone
Mold – Solved
Water Damage Fixed
Drywall Repaired
Plumbing Solved
Carpet / Tile / Grout
Cleaning & Renovations

"Get Your Repo & Foreclosed Real Estate Listings Sold FASTER!"
Eliminate ALL Your Renovation Problems – TODAY!
1 Call Does It All 
---
A Note From the Owner:

My name is Ken Yau.
We run a family owned full-service company. I answer the phone myself and I will personally be on-site for every one of your jobs.

We understand the real estate business … We handle everything from renovating trashed houses to getting the carpets cleaned and dried in 2 hours or less – when you need to get it done for a closing.

We're looking to build long term releationships and will do what ever it takes to earn and keep your business and referrals. "Give us a call – no job is too small."
We're your total solution for trashed houses.


We even have a GUARANTEED 2 hour drying time service – when you need it.
Cleaning the Tile and Grout can make any kitchen counter or floor look
like its brand new. We can also seal or change the color of grout.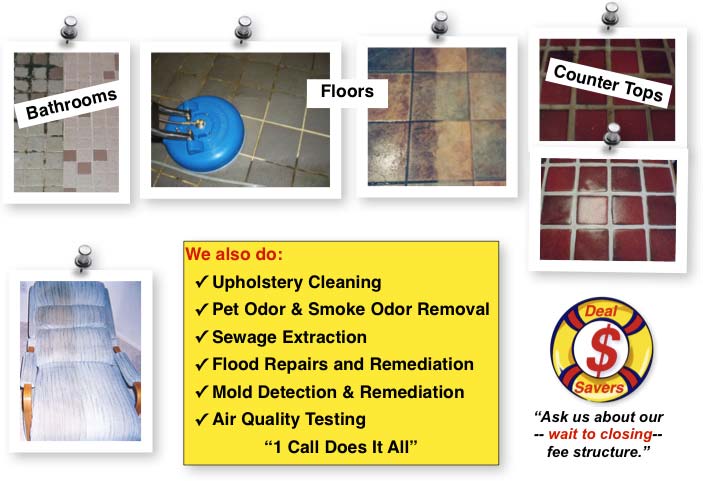 Please call us for your FREE Estimate